Ian Griffin
The Entertrainer
Kylie Hockings
The Engager
Narelle Davidson
Compliance Coach
Mel Kinigalakis
The Concierge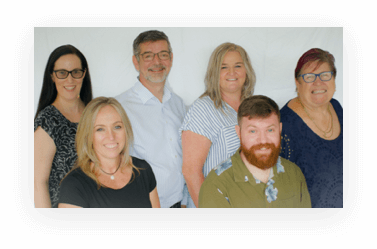 A Passion for Hospitality
You are unlikely to ever meet quite such an experienced and diverse range of hospitality talent as the people in our team but it's not just about our qualifications and proven experience across dozens of countries and every type of venue. At Zealifi, it's about the shared passion for hospitality, working with people and for making it an industry that supports successful businesses, provides worthwhile careers and delights its many customers and clients. Once you taste the Zealifi difference, you'll be searching our menu for more! Our goal is not to do business with everyone who wants or needs what we have, it's to deal with people who believe what we believe.
Just wanted to thank you again! You were a great instructor one of the best I've had. You did well to keep them there for 10 hours. Thank you again and I will not hesitate to reach out if I require your advice or assistance.
And a Big thank you for the workshop session on Tuesday.  You packed so much valuable information into the session plus made it fun at the same time.  Was thinking 10 hours was going to be a big ask but the time went pretty quickly.
Felt comfortable in all aspects of the course and confident to answer all sections.
Thank you Ian! Very engaging and lively. Made the online course better than I expected.
Excellent trainer and presenter and clearly knows his stuff!
I thought 10 hours was going to be a drag but the coarse was well split up with breaks , humorous explanations and industry related stories. I really enjoyed this coarse today.
I was somewhat worried about attending this course as I am generally not a good online or self paced learner.  I operate much better in a classroom environment. This course however was by far the most user friendly I have participated in. From the layout, the provided supplementary material, the support and especially the delivery. Ian had the breaks at just the right time for the right length and delivered each section so that it flowed from the previous ensuring everything was in context.
Ian is a very skilled facilitator, keeping the whole class engaged in a very long zoom session by engaging with each of us consistently throughout the day, understanding our different contexts and environments, and providing relevant and appropriate examples and scenarios. In a world of zoom fatigue, he makes the day-long RMLV course very manageable.
Loved the interaction. Better than classroom, Ian was very professional and friendly.