Ian Griffin
The Entertrainer
Kylie Hockings
The Engager
Narelle Davidson
Compliance Coach
Mel Kinigalakis
The Concierge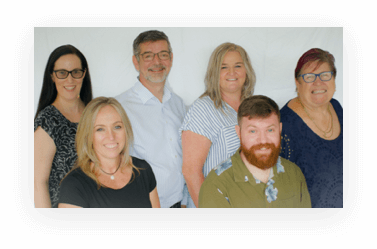 A Passion for Hospitality
You are unlikely to ever meet quite such an experienced and diverse range of hospitality talent as the people in our team but it's not just about our qualifications and proven experience across dozens of countries and every type of venue. At Zealifi, it's about the shared passion for hospitality, working with people and for making it an industry that supports successful businesses, provides worthwhile careers and delights its many customers and clients. Once you taste the Zealifi difference, you'll be searching our menu for more! Our goal is not to do business with everyone who wants or needs what we have, it's to deal with people who believe what we believe.
I found the information re licenses for different venues very informative all in all a very interesting RMLV course surprisingly so!
All useful, very engaging, and interesting kept me questioning and referring back to current operations and practices, found all content relevant. Awesome delivery very informative really enjoyed the RMLV course and learned a lot.
Ian was very good and now I have a lot more confidence in what I do and the laws, everything was useful, and he made it fun and knowledgeable.
This is my fourth time doing the RMLV course with Ian and I still learnt more information. Ian was very informative and was fantastic again. I would recommend this course without hesitation. Thank you!
Zealifi was great from the beginning! Easy to book in, customer friendly throughout! I have done a few RMLV courses in my time and I must say I enjoyed this RMLV course. Patty was amazing! Knowledgeable and provided real life experiences. She is gold, second to none!
Being an online RMLV course still with human interaction makes for a very comfortable learning experience. Everything is clear and precise and all information was explained thoroughly. Really enjoyed this this way of doing the RMLV. Ian and Nick work very well together and made today a very smooth process.
Ian is a very skilled facilitator, keeping the whole class engaged in a very long zoom session by engaging with each of us consistently throughout the day, understanding our different contexts and environments, and providing relevant and appropriate examples and scenarios. In a world of zoom fatigue, he makes the day-long RMLV course very manageable.
Loved the interaction. Better than classroom, Ian was very professional and friendly.
Mrs. Patty White. Thanks very much for all. A lot of things learn about hospitality. Many thanks. 5 stars