Ian Griffin
The Entertrainer
Kylie Hockings
The Engager
Narelle Davidson
Compliance Coach
Mel Kinigalakis
The Concierge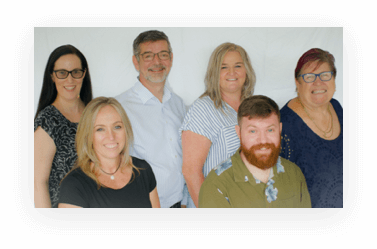 A Passion for Hospitality
You are unlikely to ever meet quite such an experienced and diverse range of hospitality talent as the people in our team but it's not just about our qualifications and proven experience across dozens of countries and every type of venue. At Zealifi, it's about the shared passion for hospitality, working with people and for making it an industry that supports successful businesses, provides worthwhile careers and delights its many customers and clients. Once you taste the Zealifi difference, you'll be searching our menu for more! Our goal is not to do business with everyone who wants or needs what we have, it's to deal with people who believe what we believe.
Mrs. Patty White. Thanks very much for all. A lot of things learn about hospitality. Many thanks. 5 stars
This was one of the best courses I have ever completed! Ian made it all so interesting and relevant and it was well worth the time and money spent. Would recommend to anyone!
I have done all my hospitality courses with you guys. you have always been helpful and friendly. Anything I have wanted to know I just call or send an email and you guys have helped just awesome.
Team Zealifi are the only company I would trust with my candidates and qualifying for competency. I am always so grateful for the highest l level of customer service guarantee and friendly staff that go above and beyond for providers such as ours.
We offer luxury charters and equivalent 5-star accommodation on land. Thanks to the Zealifi Team @alaniwhitsundays has successful gained a liquor license along with all our staff getting qualified!
This means we can offer an additional service to our guests, whilst also creating unique experiences in the Whitsundays.